Welcome to the August Newsletter!
Hi,

It's been a quiet month at Be My Eyes, where we've been able to enjoy the summer, and we hope you have too. We're now revving up our engines to take on the fall full force, and we're starting off by bringing you the August updates. The end of summer means going back to school for many people. Whether you're starting a new school, or going back to the old familiar one, we'll show you how Be My Eyes can smooth the transition into a new school year. We also have a short check-in to see what's been going on at The Be My Eyes Podcast this month. Last but not least, you can meet Anna and Tatum in this month's Community Story, who talk about their friendship and what role Be My Eyes plays. Enjoy the read!
News & Updates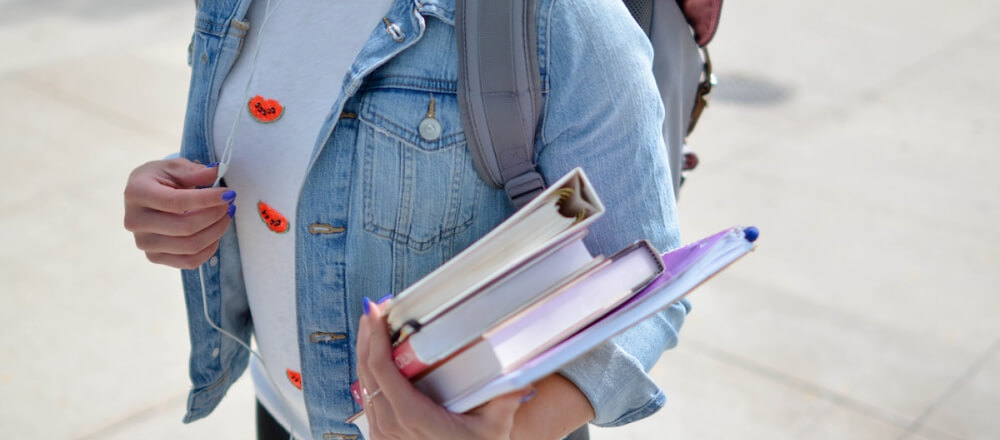 Whether you're going back or starting a new school, a new school year always brings around certain challenges. If you're a blind or low-vision individual, Be My Eyes can be your right hand in making sure you or your kids get off to a great start.
Have You Listened to The Be My Eyes Podcast yet?
In July, we launched our very own podcast; The Be My Eyes Podcast, and we are now 4 episodes in! Every other week, host Julia talks to interesting guests about everything blindness related. In August, we had the pleasure of talking to Dr. Amit Patel, motivational speaker and father, and Chancey Fleet, tech educator at the New York Public Library. Make sure to tune in and subscribe on Apple Podcasts, Google Podcasts or Spotify.
Featured Story of the Month
Anna & Tatum's Story: The Kind of Friendship You Learn from
Tatum and Anna taught each other a lot: about confidence, ability and disability. Now off at college, they stay connected not only through text and phone – but also with Be My Eyes.
Read Anna & Tatum's story
What People are Saying
"For me, Be My Eyes is more than a tool, it has become part of my life. I feel that this app is such a genuine restore of faith for someone like me, I never want to stop using it."
– Bryan, blind user from USA
"Adding value or helping people in general, it makes me forget about everything, and I just really get an amazing sense of satisfaction."
– Omar, volunteer from Egypt
"It's great to know that I've got basically someone around when I'm in trouble, when I've got something that I'm having trouble with and I need sighted help with."
– Adelle, blind user from Australia
Be My Eyes Loves
"When we share what we see through each other's eyes, we can then bridge the gap between the limited expectations and the realities of Blind Abilities." The Blind Abilities Podcast is for everyone seeking information about blindness. Created by fellow blind peers, the Blind Abilities Podcast talks about everything from Assistive Technology, transitioning to and from college, independent living, personal experiences and much more! With countless episodes under their belt, it might be tricky to figure out where to begin, but why not start with the episode they did with the Be My Eyes team at #NFB19?
Thanks for checking in for the August newsletter! As always, we'll be back next month with the latest updates. If you can't wait that long, make sure to follow us on Facebook, Twitter or Instagram, to see what we're up to.
Until then!
The Be My Eyes Team.